Welcome to Alpha Prime Design
A visual graphics studio geared for fun
Are you starting a business or in need of a fresh graphics campaign? Are you looking for something off the wall, something in 3D maybe even 4D?  Hi, I'm George Patterson and I pride myself on developing creative multimedia campaigns using print, video, web, and social media, to make an immediate impact on your organization.
What a new local business should consider having at start-up for marketing:
Logo – Besides your excellent work, how do people recognize your business?
Print Marketing – Business cards are the first thing after a handshake.
Google Places – Get found, get on business listings, and show off your products and services.
Web Presence – People don't even use the yellow pages as a booster seat anymore…get out of the past and get into the future.
Social Media – Takes all marketing efforts and distributes them directly to targeted groups.
Google Loves This Stuff!
360° Spherical Images for your Google Business Page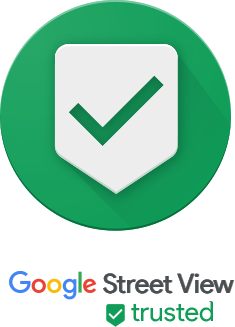 Do you feel underrepresented on your Google Business Page? Does your business have an environment that needs to be experienced and standard pictures just don't do the trick? 
Trailhead Park Playground
With 360° Images, you can place your customer right in the middle of your shop or restaurant. Let the style and mood of your store speak for itself. 360° Images will show the quaintness and selective style your business offers or the vast and imminence areas of entertainment.
Logo design
A brand goes a long way. With a logo, you can make a statement about your company. Stand out and be known.
Print Marketing
Business Cards, Brochures, Flyers
How do you get your marketing into the hands of customers?
How do you get seen?  Do you need a banner, a billboard or storefront  signage?
Video Editing and Production
Go Bold with a 3D Logo Stinger. Go viral with your goods and services. Go live with product demonstrations.
Do you feel your products and services need to be seen to be believed? Do you feel like you need to yell into a camera and shake your legs? Does your product need to be demonstrated with narrations, or do need a cinematic intro for your business, base drop and all?
Get found on the web
Whether you just need a Google Business Page or a full fledged Website with eCommerce and all, Alpha Prime Design can get you set up. Don't let Social Media and Search Engine Optimization be confusing. These are key marketing tools and are a very powerful way to reach new and old customers. Web media is a great way to show off new products and services. 
Using video and photos of your work can really grab people's attention. 360° Photos and Videos really immerse the customer like they are right there in your business, allowing them to soak up the ambiance of the atmosphere.
More Info
Let me know if you are ready for some fun and effective multimedia marketing.